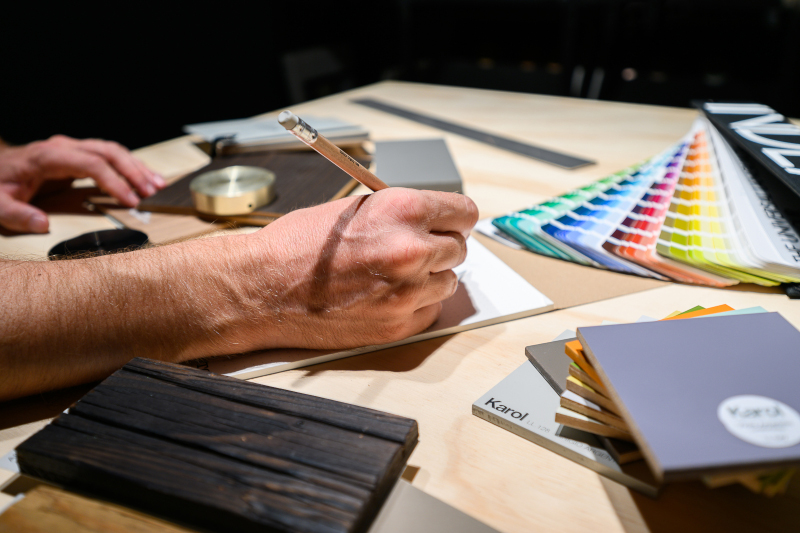 Dimensione Bagno has it's very own bespoke design studio on site, available for use by its customers and professionals.
Our studio is dedicated exclusively to the design of your dream bathroom; meticulously taking into consideration the materials, surfaces, colours, cost, technical tests and technology.
Everything that essentially constitutes to a good bathroom will be considered in depth.